Dear Class of 1976,

Our 40th Reunion has concluded! The reunion committee worked hard to develop a fun and robust weekend. We hope you enjoyed it!
Log in using your HarvardKey, and then click here for more reunion information.
Need to learn about your HarvardKey? Read this.
These images were posted to www.hr76.org by various site members.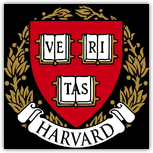 Regional events gear up
What happened while we were busy being students.
One of our classmates, Barclay Rives, shares his unique perspective on our 35th Reunion...